Application Program Interface (API)
PayTrace's Application Programmer's Interface (API) is an option with PayTrace Professional that allows you to integrate the power of PayTrace's Payment Gateway into proprietary or 3rd party software. Once integrated, your software application will be able to interact with PayTrace's system to process real-time transactions, securely store customer payment data, and much more.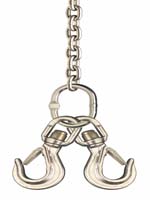 API Highlights:
Process Credit Card, Gift Card, and E-Check Transactions
Process Level II and III Data
Store Customer Profiles
Process Recurring Payments
Receive Real-Time Shipping Quotes
Email Receipts
Email Invoices with Payment Links
Operating System and Platform Independent
Detailed Integration Guide Available
Integration Samples Available in C++, PHP, VB, ASP, VB.NET, ColdFusion and Java
Test Account Available for Testing
Secure Checkout:
The API includes a secure hosted page that may be branded to look like your website. The hosted page is secured by PayTrace and may be used to collect your transaction and customer data. The secure checkout page may be configured to collect/require the fields of your choice, and it's designated to communicate with your third party system in real-time. The Secure Checkout page is an integrated solution that gives your software the ability to process real-time payments without collecting, transmitting, storing, or even touching cardholder data.
For a list of integrated solutions, please click the below link